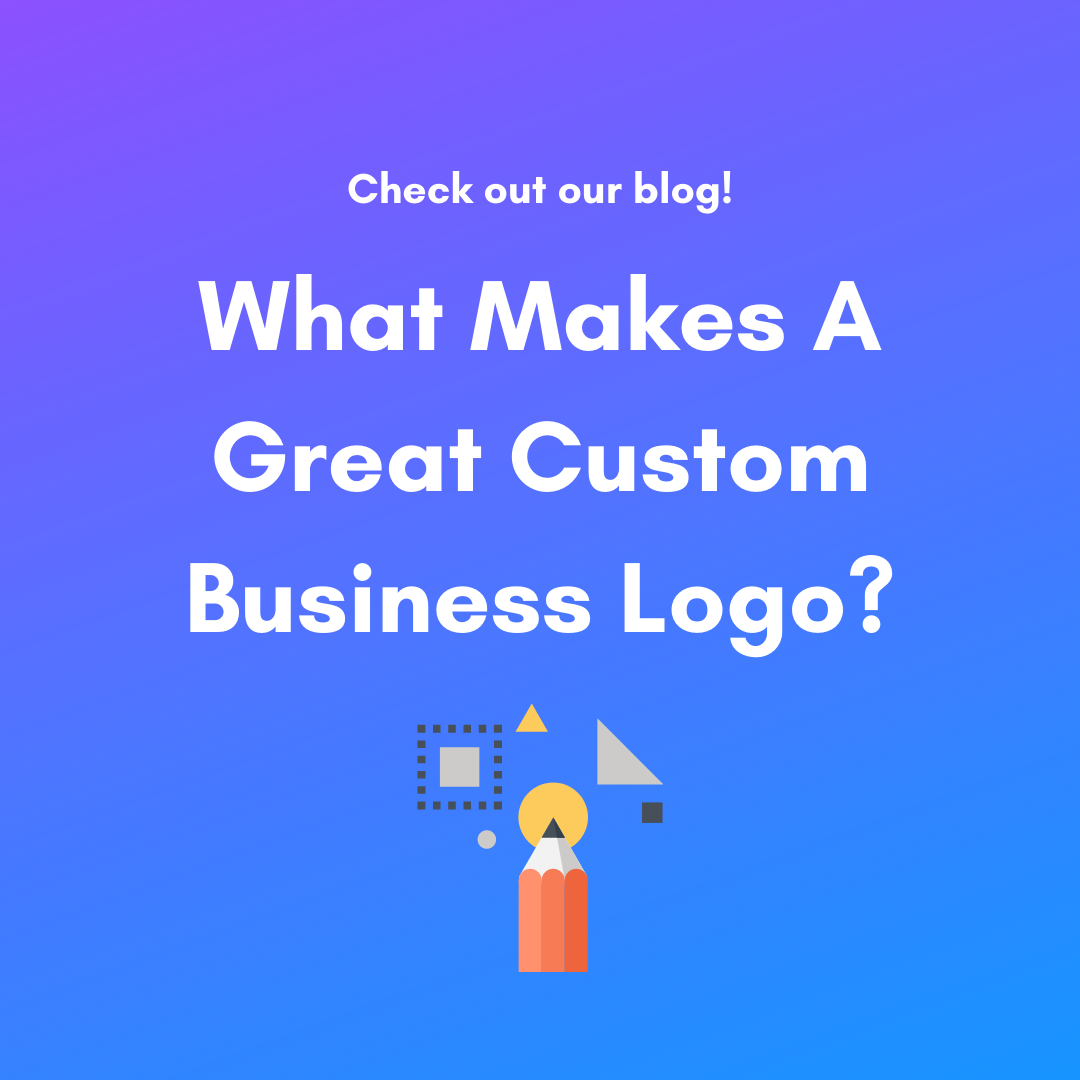 The very first thing a customer sees when checking out your small business, be it in person or online, is the logo. The logo serves as the customer's first impression of your business. That's why it's important to have a custom business logo that doesn't only look good, but communicates your mission, vision, and brand identity. In today's post, we'll let you know elements of a great custom business logo.
As stated above, your custom business logo is the first thing a customer takes notice of. Humans are visual creatures by nature, and so we naturally tend to seek out images and graphics first rather than text. Therefore, a great custom business logo includes limited text and catches the eye. A potential customer should be able to look at your custom business logo and immediately tell two things: what does your small business stand for/what is your purpose? Is this product/service the right fit for me?
If your custom business logo fails to communicate your purpose and fails to enable the customer to understand whether it's suitable for their needs and desires, you may end up losing otherwise loyal consumers. Ultimately, the objective of a great custom business logo is that the customer remembers it. You wouldn't want to have a custom business logo that is easily forgotten. Therefore, it's important to be unique and authentic so that your brand image and custom business logo stay fresh in the mind of your customer base––serving as a constant reminder.
To wrap it all up, the three elements of a successful custom business logo are: that the customer understands your purpose, that the customer understand whether or not this business suits their needs and wants, and that the customer cements your custom business logo into their memory with the goal of future purchases and word of mouth marketing.
Do you need help with making a stellar custom business logo design? Learn more about our custom business logo design services at https://www.dreambigcreative.net/services/brand-identity/