We know that as a small business there can be tight budgets, small teams, and definitely not a lot of wiggle room. It doesn't matter what kind of business you own, you will definitely need a professional and well functioning website, a unique logo and identity, and compelling marketing collateral to succeed or even survive.
Three of the biggest reasons small businesses fail are:
A lack of differentiation as a brand/product in the marketplace

Not communicating value propositions effectively

Lack of a Marketing Strategy
Now, you could ask your daughter's best friend's brother that knows how to use photoshop to help you design your materials. That probably won't end well. You could also hire a student to work for cheap (or for food), but that probably won't get you where you need to be either. Just take a look and research your competitors or even the businesses you strive to compare to…Are they investing in marketing? It's usually very obvious. It's not only the professionals who can tell whether your logo and website were professionally designed, your customers can too. If you don't invest in your marketing, how can your customers trust that you'd invest in their best interest too? Take a look at these 6 reasons that you should invest in a professional creative agency. Trust us, it's really for the best. One Chance, One Impression.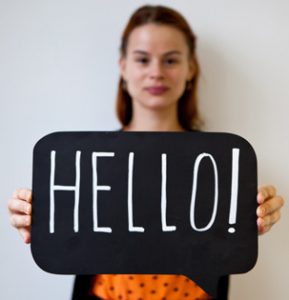 1) One Chance, One Impression.
If we asked you to think of a time that you had a bad experience with a company, we're pretty certain you could name one instantly. Good impressions are great, but bad impressions last and dissuade you from brands and companies. You get one chance to make an impression, and that impression is absolutely crucial to your continuing business so why would you risk anything but the best? Your identity and website will be the first impression that people gauge and judge the rest of your brand. No matter how great a product or service, with poor design, it's unlikely anyone will stick around the company's website or keep its email long enough to find out.
2) You Can Focus On What You're Good At.
It's impossible for you and your team to do everything. If you're small and nimble, keep yourself that way. Don't spread your employees too thin by trying to get them to do everything under the marketing umbrella. No one is skilled in every area of marketing. Hiring a professional creative agency will give you access to every expert that you need. Agencies will have a person for design, a person for content, a person for copywriting, and on and on. Now that your team can focus on what they're great at, and the agency can focus on what they're great at, your business will see quite the difference.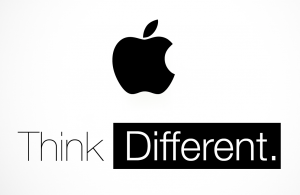 3) You'll Stand Out.
Solid design provides branding consistency across all marketing channels. A professional agency will help you establish a brand guide so your customers will have the same experience visiting your company's website as they do with any of your marketing collateral. This helps your business become recognizable and memorable. Plus, consistency symbolizes professionalism, and professionalism symbolizes trustworthiness. Stop following the herd, and invest in being a leader. Just an amazing and well thought out design can make a world of difference, it can also leave your brand in the customer's mind instead of a competitor's.
4) Marketing Needs Never Stop.
If you want to continue growing your revenue, you need to keep marketing to your audience. Even when you keep growing, your marketing needs will too. A professional agency will know how to strategize, create, and execute as your business grows and changes. Once you establish a brand, you need to keep it consistent and keep it positive. It's easy to become white noise, and an agency can keep you relevant and interesting in a world of competitors.
5) Design is Crucial.
A lot of small businesses are incredibly reluctant to put money towards creative. They're more concerned about the operations or sales, but our clients will tell you that we teach them that design is crucial. Your design and content will carry your business further than many other initiatives. A great website can create leads, make sales, and be the 24/7 customer service manager you don't have. A well-designed website will persuade visitors to look, engage, and buy. It's difficult for customers to feel compelled when your website looks as if it's from the '90s. A good design wills customers to pick up the phone.
6) Spend Now, Save Later
We've seen tons of businesses choose the cheaper choice and build a website themselves, or even hire the cheapest company to create the site. We also see those same businesses come to us later on and complain that it doesn't work properly, it's not user-friendly, it's ugly, or nothing works. Truly the list goes on and on, and we're never surprised. Spend the money upfront to get a quality design. Quality design can live for a long time, and you'll be happy to relax knowing that your website is functional, responsive, and well built.
So as you're deciding where to invest your money, we highly suggest that you invest where it's important – creative. The upfront investment will pay off greatly, especially as you grow, and your business will be left with strong brand foundations. DreamBig works tirelessly to understand your business goals and works with all kinds of budgets to help your business grow to where you want it to be. The passion and skill that comes with our team can be hard to find, and the results you'll see in each part of your business are incredible.
If you're interested in growing your business through creative, shoot us a message and we're happy to get talking!