You make think that a website is all the online presence that your company needs; however, creating a landing page for your business is an excellent and even necessary addition. A landing page differs from your main website because it's more targeted, enabling you to promote specific services, offer downloads, and more. Because landing pages revolve around specificity, they can become excellent advertising beacons for any company. For example, you can link your page to a Google AdWords campaign, which targets keywords that are specific to your landing page. If you're smart about formatting and SEO savvy, your landing page can attract a mass of web traffic, which can translate to serious business for you. So just how do you go about creating the perfect landing page? Let's dive right in!
When it comes to SEO and readability, less is more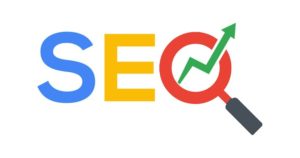 First of all, it's important that you're landing page isn't drowning in detail or crowded with text. This is because humans are visual creatures when it comes to the web, so hitting people with a barrage of words is a surefire way to dissuade them from reading about your product or service. Additionally, too much text can hinder your SEO success, which is crucial if you want to gain customers over the web.
The key to a winning landing page is to include enough information to accurately reflect your specific service or product, but you also want it to be simple and engaging for both readability and SEO purposes. At first glance, this may sound difficult. Thankfully, DreamBig is here at your assistance! Let's dive into some tips and tricks that will help you create a knockout landing page.
Offer a Free Download, Coupon or email Sign-Up to convert more visitor, leads, and customers

Let's dive into this list of tips and tricks that will help you create a knockout landing page:
Add a chat feature so you can easily communicate with clients and answer their questions

Make sure to include large headline copy, like

ActiveHearing & Audiology

, a client for whom we designed an effective landing page.

Create an automatic subscription pop-up so you can easily gain subscribers

Consider adding interactive elements to your landing page like bills.com. Interactivity can help significantly increase conversions. 

Be more than the average bear by including animations or funny images. Remember, your landing page can still be fun even if your product or service isn't

conventionally "fun"

If you're going after a Millennial audience, consider using emojis of GIFs 
If you follow this list of essential tips, you'll have no problem cranking out an effective, impactful landing page.
And remember this: bulleted lists are Google AdWords' best friend!
If you refer to ActiveHearing & Audiology's landing page, you'll see that the company chose to create a bulleted list. Why? There are two main reasons: SEO and user readability. Bulleted lists are a great way to insert keywords that you can leverage for your Google AdWords campaign, which can transform your landing page into a major SEO-friendly hub. And, of course, bulleted lists are the most effective way to relay detailed information in a very readable, format-friendly manner. Be sure to heed ActiveHearing & Audiology's effective practice, and utilize it the formation of your landing page copy.
Bringing it all in…
To wrap it all up, a landing page differs from your main website because its intention is more specific. Because landing pages lay an emphasis on targeting, they can serve as excellent advertising platforms for your business. Congratulations! You are now equipped with all the tools necessary to attract a massive digital audience to your website, and watch your business thrive!