Finding an agency that fits your needs can be a difficult choice. At DreamBig, we don't mess around when it comes to meeting our client's business needs, which is exactly why we designed a creative process that ensures the best results for each brand. When a business chooses to work with us, we provide them with a well thought out and structured method that will guarantee the incredible website design, branding, infographics, or other creative collateral that a business needs and deserves. Our team gets personal, listens, and collaborates with our clients so that they walk away feeling taken care of as well as trusting that we will get the job done and that we will provide amazing results.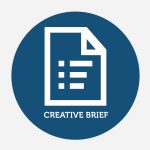 Step 1 – Let's Get Personal.
We start all of our projects with a kick-off meeting. In this meeting, we learn the ins and outs of your business, your vision, and your needs. We go over project objectives, details, assumptions, deliverables, and timing. We truly love this part of the process because we get to hear our client's perspectives on their business, brand, mission, and where they want to grow.
This step gives us an overview of your business and brand, as well as target audience and demographics, research, and insights. We'll end up becoming your businesses best friend.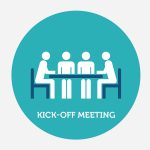 Step 2 – Produce A Creative Brief.
Using the information we gathered from the kick-off meeting, we develop a creative brief and project timeline. The brief helps give our team background, strategic insights, brand essence, and key considerations to provide the best branding work possible for our clients. We then send the brief back to the client for approval to ensure expectations, timelines, and deliverables are all confirmed.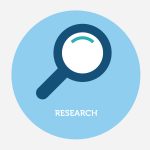 Step 3 – Research Like Our Life Depends On It
Once we know more about the business, we analyze all of our information and dig further into the nitty gritty of the target market. We find out psychological behaviors, consumer behaviors, competitors, and so much more to map out the best course of execution for the project.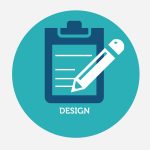 Step 4 –  We Do What We Do Best – We Get Creative.
From here, whether it's a branding, website design or an infographic project, we concept what design and layout will work best for each business and for the target market. We design and build with current trends in mind, but we also design to achieve the best individual look and feel to fit the client's brand. Our incredibly talented designers craft from scratch to ensure that each project will help our clients reach their business goals. Along with our expertise, our team has a passion for each project and each end result. We can assure our clients that our designs are incredibly unique and individual to each brief we work on.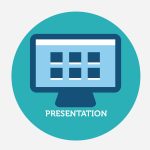 Step 5 – We Bring It On Back.
After all of our excitement and hard work behind the scenes, we provide the design concepts to the client. We put our heart and soul into the design, and we want our clients to love it just as much as we do. We provide explanations on each piece to explain the rationale and decision making for every detail, all the way from layout to the call to action buttons. Our team believes in walking our clients through to make sure they understand and believe in all aspects of the project.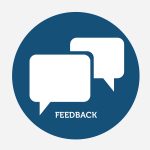 Step 6 – We Listen To Learn.
Once we present our work to our clients, we prepare ourselves for the most important part of the process: feedback. We listen closely to each piece of feedback that our clients provide – both positive and negative. From there, we revise the concept until the final product is perfect in both our eyes and the client's eyes.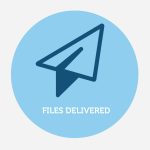 Step 7 –  The Grand Finale.
Nothing makes us happier than presenting the final version of a project and seeing the joy on the client's face. After much time spent making sure we provided the best possible result for the brand's needs, it's so exciting to hand over a final website design, infographic, and other branding collateral for our client to move forward. We make sure we provide our clients all the information and pieces they need to achieve their original goals. We don't stop there, though. Finally, we'll measure your progress and use the data we've collected to ensure your continued success. We don't believe in just giving you tools and sending you off into the unknown. We walk clients through and help them move forward into success. We like to Dream Big, and we help our clients do the same.