With 2017 all wrapped up, and the new year off to a start, it's that time of year again when you should consider drafting your corporate annual report design. Though it's easy to throw together a jumble of text and statistics and call it a day, chances are, this method of fact representation will do more harm than help for your business. This post is designed to equip you with all the right tools you need in order to make an effective annual report design.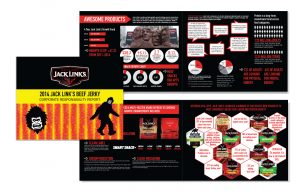 Why make an annual report anyway?
A corporate annual report is the perfect tool that can help shine a valuable spotlight on your business. This report enables your company to highlight its accomplishments, amplify your mission statement and brand identity, establish and strengthen trust with investors, and relay your gratitude to those who have helped you achieve your goals. Though the title "Corporate Annual Report" does not entice the ears, the power of this document should not be underestimated.
On another note, who ever said that a corporate annual report design has to be boring? In fact, the most effective way to showcase your brand's achievements is to integrate excitement within your own text ­­– infographics, engaging design, bold headings, etc. By ditching the usual 12-point-font, Times New Roman, one-inch margins, and all the other dismal Microsoft jargon imaginable, you will not only craft a unique annual report design that actually engages your audience, but you will also give your brand a significant edge over your less inventive competitors. So just how do you go about spicing up that annual report design? Let's take a look.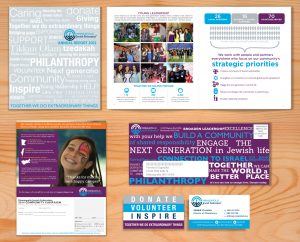 DO consider visual representation
The best way to relay large chunks of business data and statistics in a meaningful fashion is to present the information visually in the form of engaging graphics. According to an infographic from WebDAM, 81% of people skim content they read online, and posts with images produce 650% higher engagement than posts without images. These statistics show that the visual representation of facts is a powerful, effective way to capture your audience's attention. Our team recognizes the value of engaging graphics, and that's why we make infographics the focal point of all of our annual reports. Infographics are exactly what they sound like: an appealing combination of information and images, which effectively communicate ideas, statistics, and key concepts to your desired audience. Check out our annual corporate report designs for Jack Link's, The Good Acre, and the Minneapolis Jewish Federation, and see for yourself just how much infographics can enhance both your brand identity and mission statement.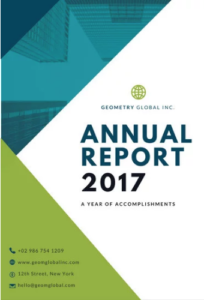 DON'T let your report drown in corporate lingo
As we have discussed, infographics are an excellent way to jazz up your report, but the effectiveness of infographics is entirely contingent upon the content from which they are formed. In other words, if you inject your infographics with a mass of terminology that only a corporate audience is familiar with, then you will have a difficult time relating that information to a more general audience – the kind you want to sell your brand to. And if that happens, your infographics will appear as unnecessary fluff rather than a meaningful visual representation of facts. Unless you want your readers to gloss over your achievements, tone down the amount of corporate jargon in your company's report, and use language that all of your target audiences can relate to. If you take this information into account, your brand's report will be incredibly readable, and you will be able to unleash the full, effective power of your infographics.
DO consider focusing on a central theme
Because an annual report design is infused with a plethora of statistics and facts, the document can end up resembling a chaotic mess of information –  the exact opposite of what you want for your brand. To steer clear of this potential disaster, consider focusing on a central theme for your brand's report. The most obvious way to integrate a theme into your report is to draft a title for the document that clearly portrays your brand's goals, aspirations, and mission. Then throughout your report, you can allude to this central theme, removing any extra commentary in your narrative that does not directly reflect your company's goals. By sticking to a central theme, your report will resemble a more cohesive flow, which will allow for meaningful target audience engagement, as well as effective representation of your brand's mission, achievements, and goals.