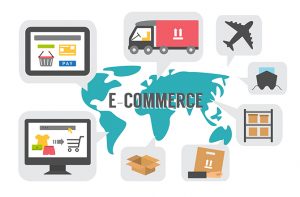 E-commerce is old news, but keeping your e-commerce web design fresh and updated is always a moment of the present! In today's blog, we'll walk you through 5 tips to up your e-commerce game and attract more traffic to your site.
1. Make your e-commerce webflow design simple
When customers visit your site, you want them to be able to find things ASAP. That's why it's important to have all of your products and services organized in a simple, readable way that is user friendly and easy to follow. Don't make your customers go on a wild goose chase trying to find where your certain products are located. Make them visible, and make them sell!
2. Integrate high quality images in your design
In a previous blog, we already talked about how using stock photos is a faux pas when it comes to web design. The same applies to e-commerce web design. If you want your customers to understand you and your mission, and what you are selling, you need to use actual high quality photos of your products and services, and use them. Don't fall into the trap of using stock photos. It can make your e-commerce design look superficial and not as appealing. 
3. Leverage an attractive color scheme
You don't want your design to be too colorful and look like a rainbow, but you also don't want it to be monochromatic. Make sure that you use 2 or three colors that outline your images, that you can use for your font, etc. to make your site look visually appealing.
4. Put yourself in the shoes of a customer
If you were your own customer, what kind of elements would you want to see on your website? How about functionalities? Asking these questions before diving into a web redesign can help you focus on design objectives so that you get it right, and appeal to customers right away.
5. Optimize your store for mobile use
If you aren't on mobile, you're doing it wrong. According to 99designs, "mobile has surpassed desktop as the most popular way to surf the interwebs…" be sure that you optimize your webflow to fit Samsung and Apple mobile devices in addition to your desktop webflow. Losing a customer due to sloppy web design is the last thing you'd want to do!
Wrapping it all up, staying on top of your e-commerce web design is important in order to stay competitive and increase web traffic and sales. By following these 5 pro tips, you are destined to experience success. In fact, you can continue your web design success today by checking out our professional services at this link https://dreambigcreative.net/services/website-design/