Everyone can appreciate an elegant and eye-capturing custom logo design, especially if you're the one crafting it behind the scenes! Today, we're going to let you in on 5 of our favorite Minneapolis custom logo designs.
1. Caribou Coffee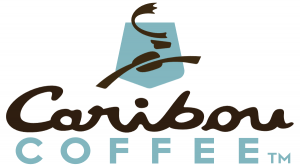 One of our first favorite Minneapolis custom logo designs comes from Caribou Coffee. We love this design because it perfectly embodies what Caribou Coffee is about: the two espresso spoons come together to form a coffee bean in the middle, which then turns into a reindeer––the heart of the Midwestern nature scene. With this logo, you immediately get a home vibe that smells coffee and Minnesota.
2. C.H. Robinson
One of the best-known logistics companies on the planet, C.H. Robinson's custom logo design is spot on. Because the company's main focus is on optimizing tasks that may seem overwhelming, like freight logistics and operations, they channel their confidence and knowledge of the process via an elegant, simple logo design that screams logistics without the pain.
3. Jack Link's Custom Logo Design
Jack Links is a nationally recognized brand, and a lot of their fame stems from their easy to identify custom logo design. The intense red and black colors, as well as the dominant image of the cattle on the front of the package, makes the customer immediately recognize the company by name.
4. Angie's Boom Chicka Pop
Here's another one of our favorite logo designs. We love Angies' Boom Chicka Pop because it sells you on the experience of making and eating popcorn just by looking at the imagery! The bright neon colors, the bold font, all elements jump in your face, just like popcorn.
5. Love Your Melon
And our last Minneapolis logo design is Love Your Melon, an apparel company that donates a portion of revenue to cancer treatment. This logo is one of our top 5 picks because of how simply, warm, and cozy it feels––which is exactly the intent of the business owners.
We hope you enjoyed today's blog on our top 5 Minneapolis custom logo design. Do you need a hand with your logo design? Check out our services here to learn more!